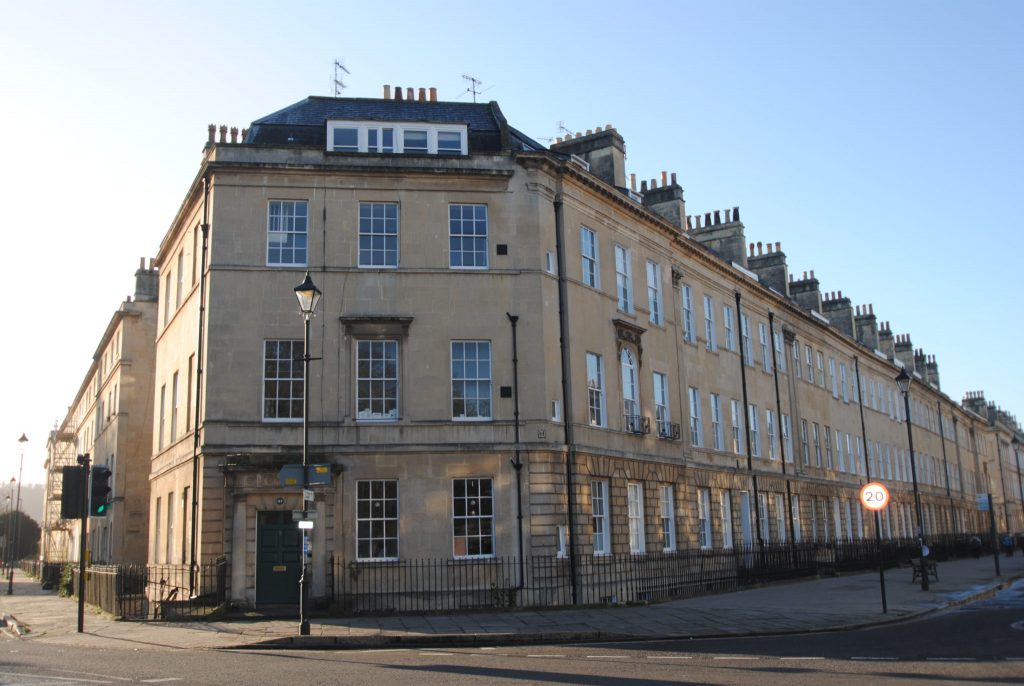 Great Pulteney Street, Bath. BA2
The property on Great Pulteney Street is a Grade 1 listed building. This elegant, newly refurbished, two bedroom garden apartment enjoys its place in one of Georgian Bath's premier residential locations.
The property is located within the World Heritage City of Bath and dates from the late 18th Century (circa 1789). Great Pulteney Street forms the principle element of the late 18th Century development of the Bathwick estate, east of the River Avon. Laid out on an unusually generous scale, with a wide boulevard, it is one of the most imposing urban set-pieces of its day in Britain and on the shortlist of being one of the most attractive addresses in Europe.
The challenge : to sympathetically renovate the property, creating a new home, with light, space and modern touches, inside an important, historical setting.
The development team at BluSkye discovered the property in early 2021. The property had been vacant for over a year, neglected and in need of complete renovation. An opportunity to complete this property in high quality sympathetic finishes to compliment this grade one property, the property was purchased in October 2021.
The property has benefited from a new, bespoke kitchen and bathroom. The addition of an en-suite bathroom for the master bedroom and a home office / additional bedroom have offered additional usable living space. As the property falls within both a Conservation area and World Heritage site the development team at BluSkye worked closely with Bath Planning and Conservation to ensure the original features of this unique property are retained and restored.
This Project is COMPLETE and the property is AVAILABLE, please enquire to find out more.
Project Summary
Great Pulteney Street
Purchased : 10 2021
Work Commenced : 10 2021
Refurbish Complete : 01 2022
Status : Complete